The Investiture Ceremony (Seniors) of the newly elected student council was held on August 30, 2022. It was a special occasion where the Head-boy Manonman Raut and the Head-girl Pranalee Patel along with their entire team of thirty-seven student council members donned the mantle of leadership and took an oath to carry out their duties with utmost diligence. The chief guest of the event, Brigadier Gurvinder Sahota, Security Head, JMD, RIL, inspired the new leaders with his motivating words. Ms. Anvita Kackar, Principal, congratulated the newly elected office bearers and conveyed her best wishes to the entire team.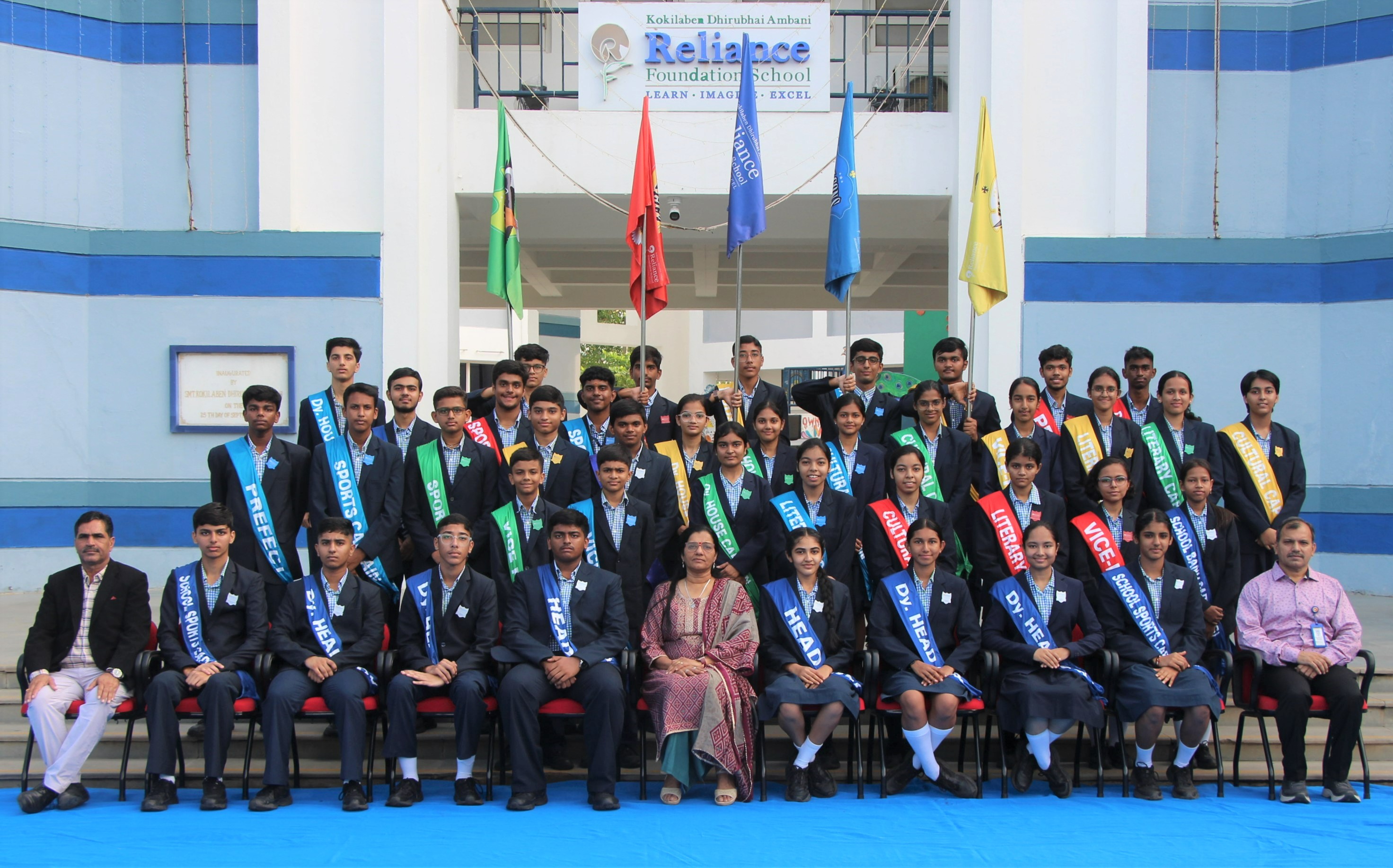 The Prefectual Board
The School Prefects are the role models for the students and believe in action more than mere words. Prefects work hard to encourage the students and help the House Mentors to function smoothly.